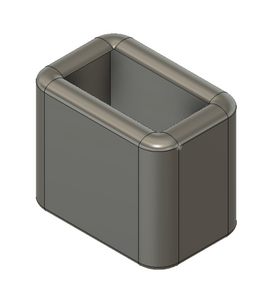 This product is part of a family of parts for a Recubed refrigerator product line.
RCFC: Includes one frame clamp. 
Minimum order quantity is 100 units.
Material: PP
Color: Black
This part does not include shipping.  Shipping is the responsibility of the customer or we can custom quote/invoice it before shipping.