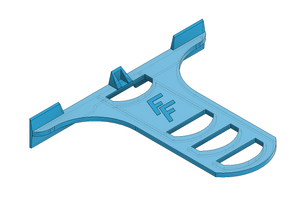 This product is a family of parts for a Recubed refrigerator product line.
Samsung: Includes one part.
There are two variations of this part PLAIN and KITTED. The PLAIN option is just the part, the KITTED option is the PLAIN part plus the application of a double sided tape to the bottom of the part and removal of unused areas. Tape is to be supplied by the customer.
Minimum order quantity is 100 units.
Material: PP
Color: Black
This part does not include shipping.  Shipping is the responsibility of the customer or we can custom quote/invoice it before shipping.